Rika Ergonomic Office Stool
The best ergonomic office stool for any type of work environment.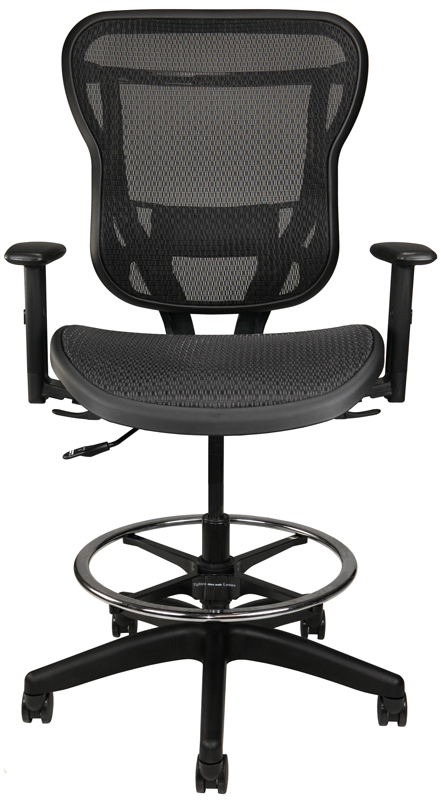 Rika Stool with mesh seat coming in May 2020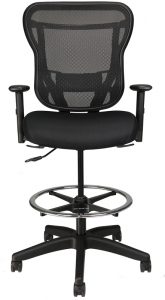 Rika Stool with fabric seat
Totally Adjustable

Like all Rika Chair models, the Rika Ergonomic Office Stool is totally adjustable. The multi-function arms can be raised and lowered, pivot inward, and can move forward and backward, giving you maximum arm support for comfort while you work, and especially helpful if you have Carpal Tunnel Syndrome. The lumbar support is extremely comfortable, and also adjustable. This provides comfort for all workers, and is especially appreciated by people who might have lower back pain. The headrest pivots, and removes easily. The seat height is adjustable so you can easily work at a drafting table, bar, or counter. Through all these adjustments, this stool can be totally customized just for you. The Rika Stool is the best stool for office and home office workers who need to sit for hours at a time.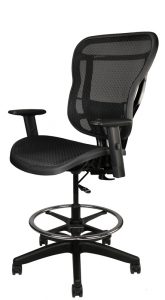 Features
Mesh back

Mesh or fabric seat

Adjustable lumbar support

Multifunction arms

Optional headrest available in black mesh or black vinyl

Polished aluminum base option

300-lb weight capacity

Ships KD with assembly required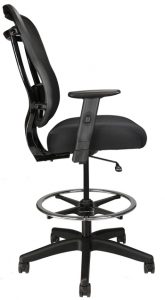 Upholstery Choices
Rika Stool is available with a mesh seat, as well as hundreds of high-performance upholstery choices: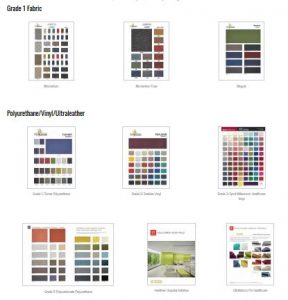 Functional Ergonomics and Sleek Design
With so many adjustable functions, you can have the perfect fit for your body shape and size. Plus, the Rika Stool boasts a sleek modern design to complement any office or home office environment.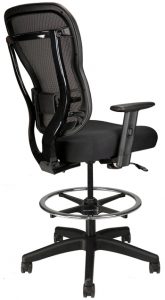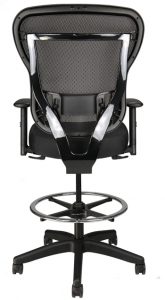 Dimensions
Seat width: 21.5"
Seat depth: 20" - 22.5"
Back width: 21"
Back Height: 23.5"
Seat height from floor: 23" - 31"
The Best Seat In The House
One look at the Rika Chair and you'll recognize the quality craftsmanship. Adjust the seat height, the arms, the headrest, and the lumbar support to suit your own particular body size and shape, and you will be comfortable as can be, especially if your work has you sitting for hours. Ergonomic functionality combined with stylish design creates a quality product and a very comfortable work environment. Rika Chair... the best seat in the house!