Adjustable.
Easy to clean and disinfect.

Self-skinned polyurethane chairs and stools are very durable and can be easily wiped down for cleaning and disinfecting. Various applications including medical, industrial, and labs.
Swivels 360º

Pneumatic cylinder seat height adjustment

Pivoting back

Back height adjustment

Soft wheel / hard-floor casters with optional safety lock


Optional 20" secure twist lock oval tube footring

300 lb weight capacity

Easy assembly - no tools required
No Tools Required - Easy Assembly
You do not receive just a box of parts.
WE DO THE WORK FOR YOU, UNLIKE OUR COMPETITORS!
Back hinge and back bar are pre-assembled.
Seat control is pre-assembled to the seat.
Pivoting back auto-adjusts for your comfort.

Optional footring is oval-shaped, with a flat top-surface for easy foot balance. To adjust footring height, simply turn the footring to loosen, adjust height, then turn again to tighten into place. 
Model 4001: Basic Task Control Functions

Adjustable seat height, back height, and seat depth
Model 4003: Posture Back Control Functions

Adjustable back angle, back height, and seat height
Height-Adjustable Seat



The extended stool seat height ranges from 21" - 31" with pneumatic cylinder.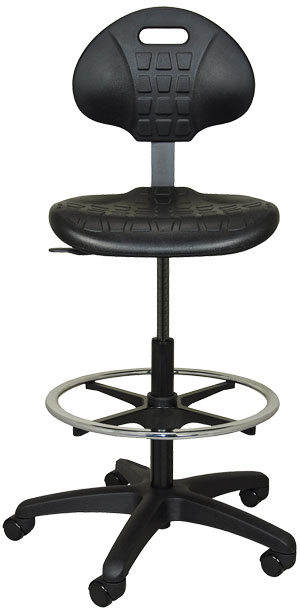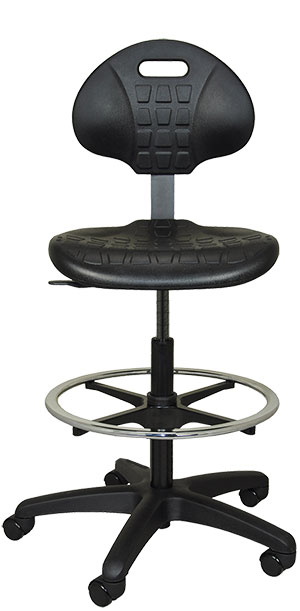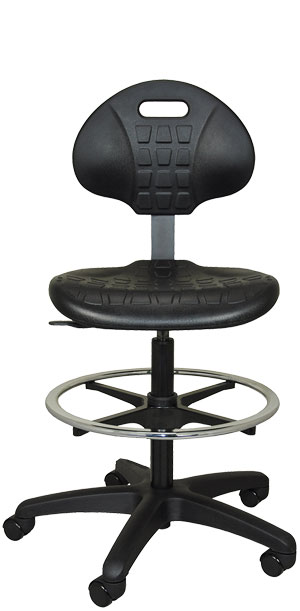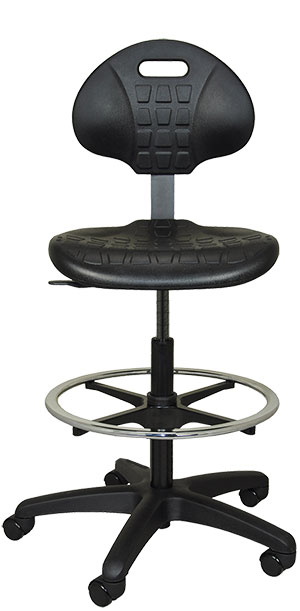 urethane-stool-extended-cylinder-31
urethane-stool-extended-cylinder-21
urethane-stool-extended-cylinder-11
urethane-stool-extended-cylinder-21
Soft Wheel / Hard-Floor Casters (Standard)

Soft wheel helps protect hard floor surfaces.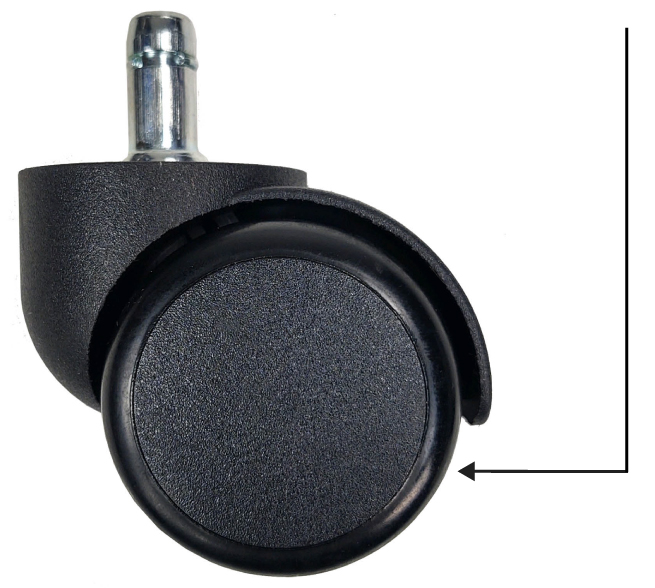 Safety Casters (Optional)



With this additional feature, the casters brake when you get out of the chair, preventing it from slipping or "skating" away. (Specify MSLC. 60 List upcharge per set of 5)
Back width: 16"
Back height: 12"
Seat width: 18"
Seat depth: 16.5"
Seat height from floor (Stool): 21" - 31"
Seat height from floor (Chair): 15.5" - 20.5"
Weight: 30 lbs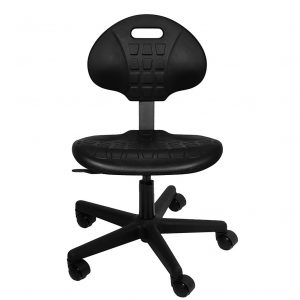 Also available without footring